YOGA Class Schedule
WEEKDAY YOGA SCHEDULE
Every day at 9:30am. Price $25 USD
Monday 
Ashtanga Vinyasa Yoga
Focus on proper alignment and holding poses for around 5 breath
Practicing the beautiful union of the movement and the breath to make your yoga practice more a meditation in movement.
We will be using all kinds of props to make poses accesible and if you are ready for the fun part there is always an option to take it further & I'll be guiding you there in a safe way, making Yoga accessible to wherever level you are at.


Tuesday 
Ashtanga Guided
Ashtanga Vinyasa Led primary series (yoga chikitsa=yoga therapy) the primary series focus on the cleansing of internal organs, muscles tissues, brings strength and flexibility in the body, dynamic practice LED with the traditional Vinyasa count in sanskrit


Wednesday 
"Core + Glute Vinyasa"
Align and strengthen with this medium paced flow heavily focusing on activating your core and flutes. Flow will be all levels and modifications will be given to allow all a comfortable, safe and effective practice.

Thursday 
Coming from faster paced sports, yoga allowed me to find my inner balance and connect my mind with my body. I started teaching 3 years ago after finishing my YTTC in goa, India in 2017 and my main goal is to share the passion I've got for yoga and make sure my students have a safe practice they can fully enjoy. Vinyasa flow is the style i like to teach the most because it gives me a lot of opportunities to be creative.


FRIDAY ASHTANGA
Ashtanga Vinyasa Yoga, is a vigorous and flowing style of yoga developed in the 20th century. It involves synchronizing breath with progressive and continuous postures, which produces internal heat while detoxifying the body

SATURDAY VINYASA KRAMA 
"wise progression." It refers to the ancient and time tested principles of sequencing which are the foundation for the high art of truly skilled, compelling and powerful teaching–the essential piece that separates great yoga teachers from the rest.


SUNDAY RESTORATIVE YOGA
A restful practice that is all about slowing down and opening your body through passive stretching. If you take a restorative class, you may hardly move at all, doing just a few postures over the course of an hour.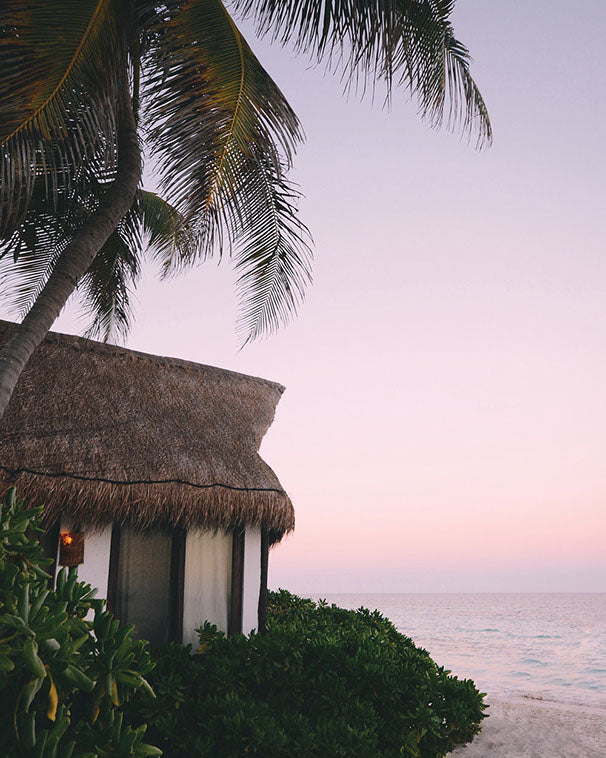 In 2003, Karla Gutierrez had a crystal-clear vision: an ocean-side sanctuary, where people could come to recharge and reconnect with their spiritual essence. At the time, Karla felt drawn to Tulum, then in the early stages of resort development. When she first set foot on the land that is now Casa Violeta, she immediately recognized the peaceful energy from her vision, which awakened her every cell. She was amazed: This powerful land had called her home.
Humbled by her guardianship of this sacred property, Karla has poured her heart and soul into building a home away from home for all guests, whether they're travelling solo, enjoying a romantic holiday, or seeking quality time with loved ones. Season after season, it's a mission she passionately furthers because the reward is so rich. She says, "I have so much gratitude to the Universe for guiding me to create the healing paradise of Casa Violeta.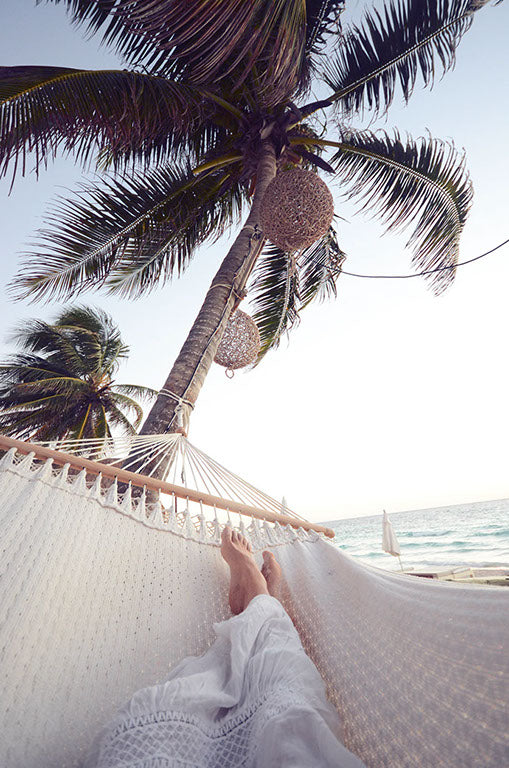 Casa Violeta is rare gem: a home away from home for our guests. A tranquil, Eco-friendly boutique hotel, Casa Violeta is located on the stunning white sand shores of Tulum, Mexico. From the nest of our carefully curated environment, the vast sky and healing ocean waters mesmerize, creating an idyllic, natural sanctuary.
Our dedicated staff puts love and impeccable care into every detail. Guests experience a simple, down-to-earth luxury that allows for maximum comfort and relaxation.
For centuries, Tulum has been a magnet for spiritual seekers and aesthetes alike. Drawing upon the vast healing powers of the land, Casa Violeta is a perfect place to tap into the richness of the Mayan culture and focus on well-being of the mind-body-spirit.
Book your cabin now
Regular price

Sale price

$0.00 USD

Unit price

per

Regular price

Sale price

$0.00 USD

Unit price

per