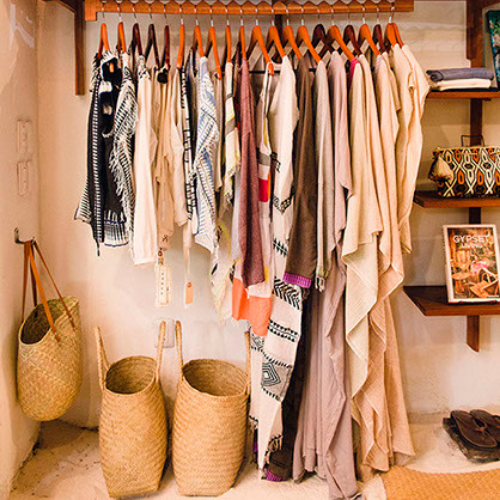 TREASURES FOUND FROM AROUND THE WORLD.
Exclusive selection of local products handmade with love by different artisans in our community.
Our boutique features different products that will help to make your stay extra special.
 Whether you are looking for something to help you relax and feel wonderful, or you are looking for that perfect gift to bring back to your loved ones.
Open from 10:00 am - 8:00 pm everyday.
VIEW ALL
BRANDS YOU MAY FIND:
A WIDE ARRAY OF LOCAL ARTISANS AND DESIGNERS
Melet Mercantile www.meletmercantile.com
Dutzy (Valladolid) www.dutzishop.com
Figue (India and New York) www.figue.com
Lem Lem www.lemlem.com
Lorae Russo x Casa Violeta
Yanomami
SouthCastles www.southcastles.com
Love Mercadito