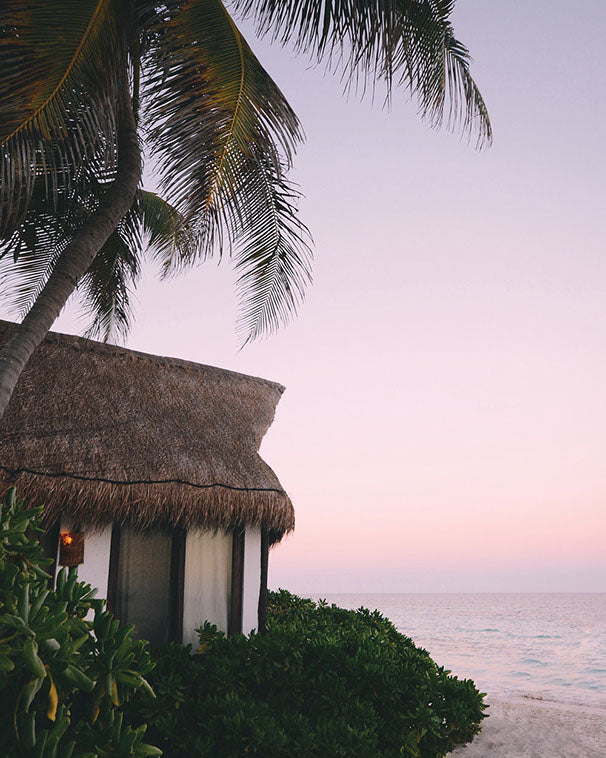 In 2003, Karla Gutierrez had a crystal-clear vision: an ocean-side sanctuary, where people could come to recharge and reconnect with their spiritual essence. At the time, Karla felt drawn to Tulum, then in the early stages of resort development. When she first set foot on the land that is now Casa Violeta, she immediately recognized the peaceful energy from her vision, which awakened her every cell. She was amazed: This powerful land had called her home.
Humbled by her guardianship of this sacred property, Karla has poured her heart and soul into building a home away from home for all guests, whether they're travelling solo, enjoying a romantic holiday, or seeking quality time with loved ones. Season after season, it's a mission she passionately furthers because the reward is so rich. She says, "I have so much gratitude to the Universe for guiding me to create the healing paradise of Casa Violeta.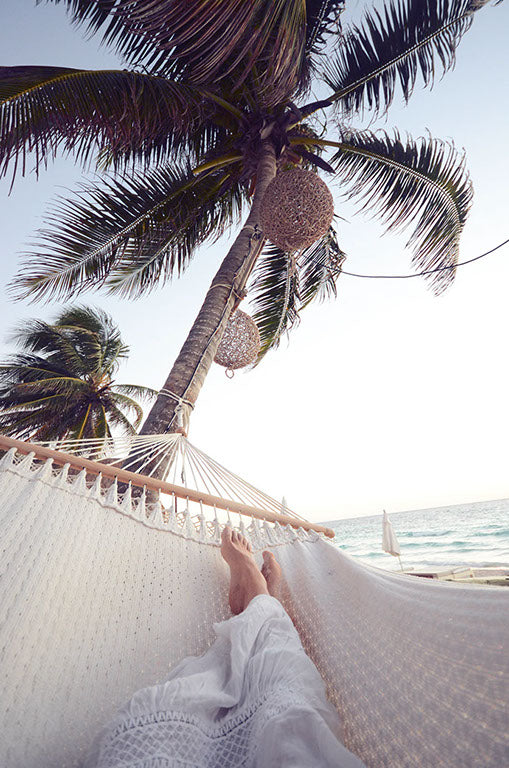 Casa Violeta is rare gem: a home away from home for our guests. A tranquil, Eco-friendly boutique hotel, Casa Violeta is located on the stunning white sand shores of Tulum, Mexico. From the nest of our carefully curated environment, the vast sky and healing ocean waters mesmerize, creating an idyllic, natural sanctuary.
Our dedicated staff puts love and impeccable care into every detail. Guests experience a simple, down-to-earth luxury that allows for maximum comfort and relaxation.
For centuries, Tulum has been a magnet for spiritual seekers and aesthetes alike. Drawing upon the vast healing powers of the land, Casa Violeta is a perfect place to tap into the richness of the Mayan culture and focus on well-being of the mind-body-spirit.
Book your cabin now
Regular price

Sale price

$0.00 USD

Unit price

per

Regular price

Sale price

$0.00 USD

Unit price

per